Check out the Go Play NW 2023 shirt design!
May 31, 2023
To go along with our return to in-person events and our website redesign, we're also changing up our shirt design! Our own co-founder, artist and game designer Tony Dowler, created this cool illustration of gamers gathered together for this year's shirt. Take a look!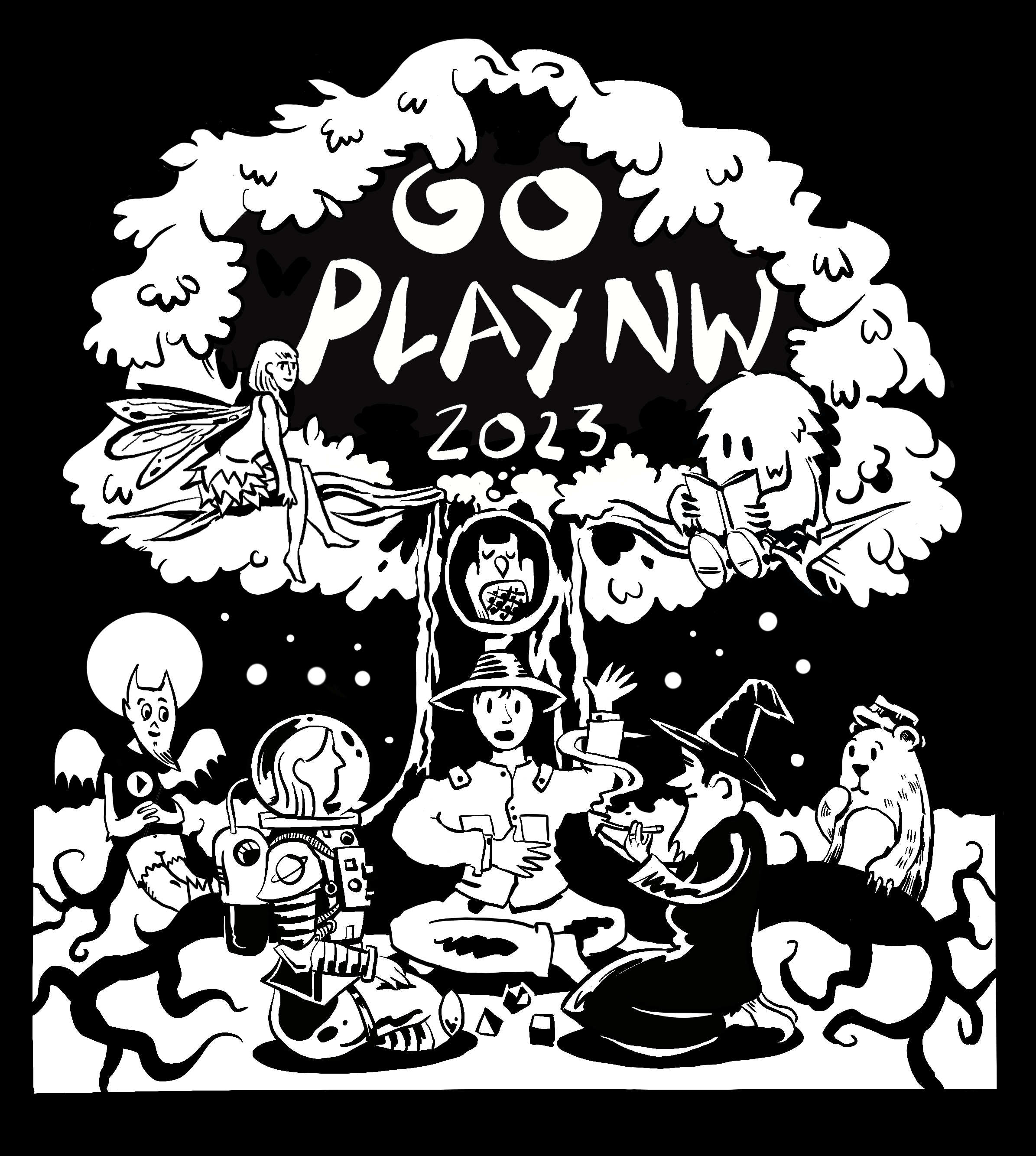 It will be printed in white on black shirts, produced for us by our friends at Heart of the Deernicorn. All shirts are straight cut, and available in sizes from S to 5XL. Shirt availability is limited, and you must attend the event to pick it up (or contact us to designate someone else to collect yours).
To get the shirt, head on over to our registration page and buy your tickets now!